After Life season three review: Ricky Gervais' cynical humor bogged down in sentimentality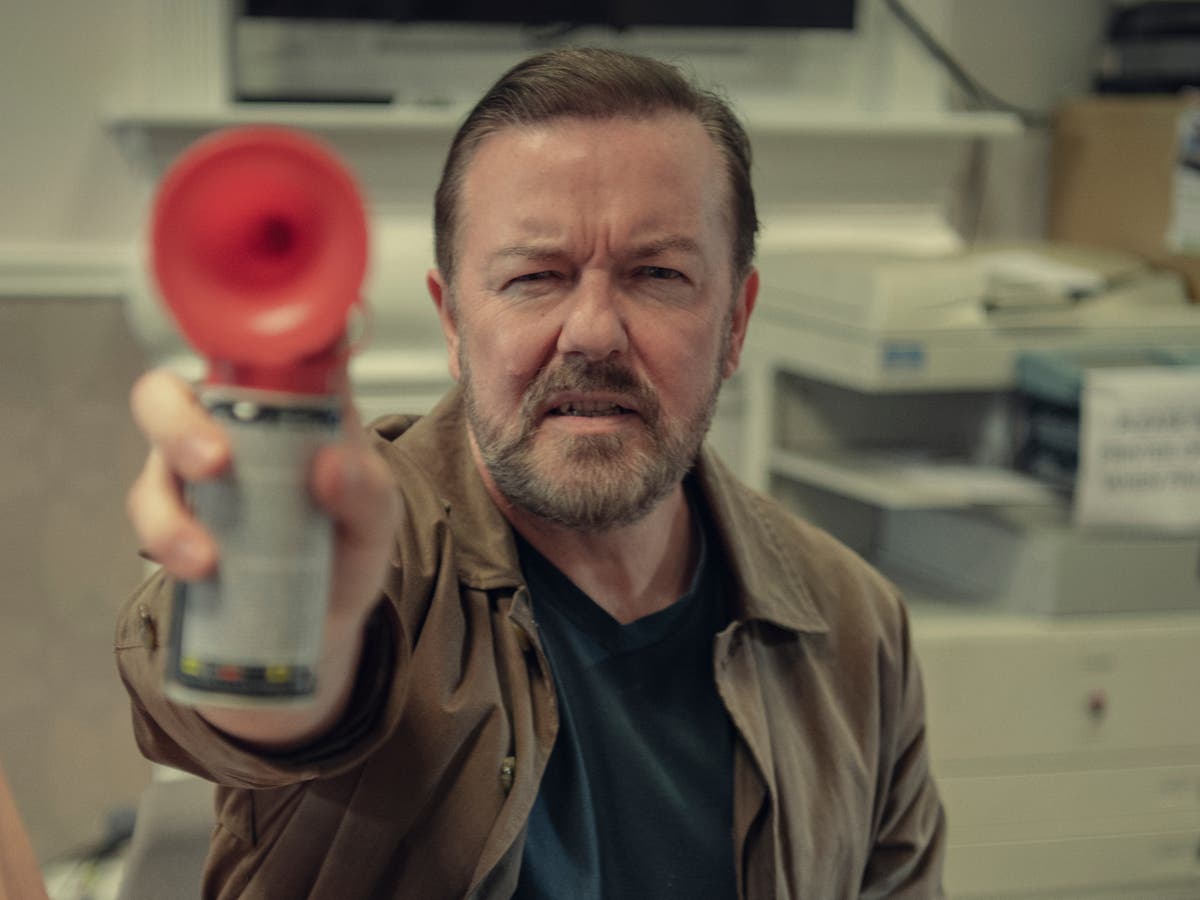 It's not often that a series can seduce you and then push you away as abruptly as after life Is it that. The Netflix comedy-drama, created, written and produced by and starring Ricky Gervais (he quit before recording the theme song, at least), has been one of Netflix's lesser touted hits. Casting Gervais as Tony, a misanthropic widower consumed by grief after the death of his wife, the first two seasons struck a difficult balance between comedy and pathos, moving from cynicism to sentimentality in the space of a scene. . But when it worked, it worked – and after lifeThe third season of, airing starting today, is pretty much the same beast.
It picks up with Tony as miserable and combative as ever, still working as a feature editor for the local Tambury newspaper. His social circle includes friends, co-workers and various local eccentrics, such as Matt (Tom Basden), his brother-in-law and boss, Kath (Diane Morgan), his lonely colleague, and Emma (Supplements' Ashley Jensen), a nurse with whom Tony maintains an insistently platonic friendship. Tony is a curious role for Gervais, both playing it safe and surpassing himself at the same time. He's at his best in comic mode; as a withered and sarcastic straight man, he is comfortably at home. When playing personalities closer to his own, like here, he comes across as genuinely smart and funny. But every time he has to deliver a moment of real emotion, it's harder to accept.
It's a problem not solved by the writing, which is also unbalanced on the comedy-drama front. If you don't already agree with Gervais' shtick, it's unlikely to convert you – anyone looking for the usual mixture of pseudo-ironical homophobia, grossophobia and sexism won't come away empty-handed – but it's undeniably better than the serious parts of the screenplay. Monologues about grief and recovery are painfully mundane, painfully one-dimensional; it even falls short of syrupy dishes like Ted Lasso.
after life is also odd and uninvolved in the way it juggles its various plot threads. So much screen time is devoted to gloomy comedian Brian (David Earl) and his much younger friend James (Ethan Lawrence), in a storyline that doesn't once cross paths with Tony's. The series was filmed while the UK was still in lockdown last year; that's the only explanation I can think of for why everything seems so sketchy.
In the end, there are little things that make you love after life – among them an excellent soundtrack, a cast of characters who don't all look like conventional TV stars, a standout performance from Morgan, and a brilliant cameo from Tim Key. But then it's all undone by a descent into clumsy sentimentality. If Gervais follows his usual MO, he might just have the chance to redeem the ending with a conclusive Christmas special. I hope so, because there are times when after life it feels like he is definitely worth redeeming.