All roads have led to a life filled with laughter in comedy for Andrew Alexander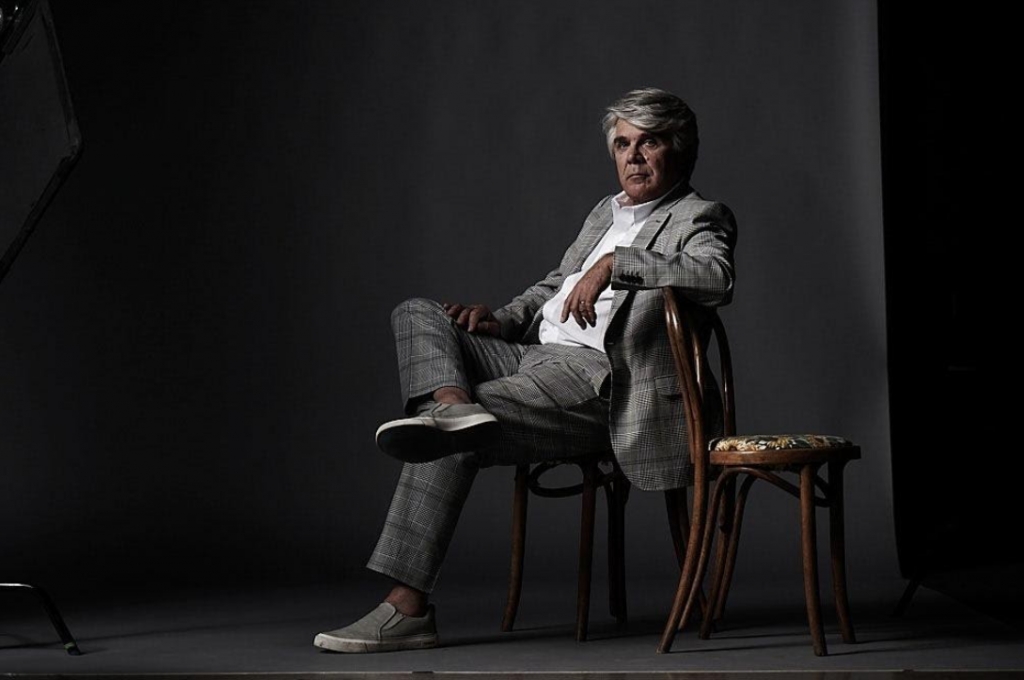 Making millions of people laugh is a dream career for many people who fantasize about the spotlight. From our earliest memories of laughs around cereal and cartoons upon graduation to late nights watching stand up comedies or even guilty pleasure romantic comedies, it's sometimes easy to imagine a life where joy is the motto and true success is marked by smiles. While these ambitions can be a relentless driving force, they can also be just as crippling. How to turn a dream into reality?
Enter Andrew Alexander: an acclaimed comedy producer, successful entrepreneur, trusted guide and respected mentor to hundreds of hopefuls who crossed his path as he turned the comedy force The Second City into an empire . While its path was twisty, it is also steeped in themes that shed invaluable light on how others can step in the door of professional comedy, one laugh and one step at a time.
From Fanboy to Boss Man
Nobody gets into comedy because they hate to laugh. People drawn to the field all share one common trait: they just love it. Passion and appreciation for the art of laughter is essential; it's the strength that makes hard times worth fighting and good times all the more satisfying.
Enjoying comedy is more than just watching the latest comedy blockbuster or airing an animated stand-up special. There are lessons to be learned from the stories behind our heroes and their works. Who influenced them? How did they hit big? And how did they discover their unique voice that stood out from the crowd? Learning these answers can provide a roadmap and a basis for one's own version of success.
Andrew Alexander is quick to agree with this sentiment. Long before he found himself at the helm of The Second City, he was just a member of the public. He often reflects fondly on his early days watching improv comedies from the cheap seats, the room filled with the smell of stale beer and hoarse laughter. Even then, he felt a certain spark of the trade, and he knew that a career in the field was his calling. He used this motivation to work towards a future fueled both by his instincts and a desire to understand all the nuances of turning a passion into a career.
Not all the fun and games
Another mark of the many pros who have succeeded in the comedy world is, ironically, living a life outside of it. While many competitive careers require starting early and pursuing nothing else, it can actually be detrimental to a career in acting. Its intuitive counter? It's not. This is because the greatest laughs come from the truth, from universal experiences. You don't need any gimmicks in this business; you must be able to bring an element of truth and real-world understanding to your efforts. It can sometimes be difficult to gain this level of understanding while exclusively pursuing a career in acting.
It comes to life against the colorful backdrop of Andrew Alexander, who held various positions before starting his career in the field. This included work as a tree salesman, truck driver, magazine editor, and even a taxi driver. While these jobs are not on the "Comedy Producers' Prerequisite List, it is worth mentioning how jobs like these are the comedy producer's perspective on the world." From this perspective, he was able to see opportunities in the field of theatrical comedy and also to seek performers to move towards stardom.
Andrew Alexander, anti-overnight success
Chances are, everyone you hear called an 'overnight success' in comedy has actually spent years honing their craft, publicly failing, brushing their teeth, and making major leaps. before taking a big break and then having the creative freedom to build on that momentum.
After enjoying major success in Toronto, Alexander knew that remaining confined to Canada would only limit his success and possibly relegate him to the status of a prodigy. He bet on himself and decided to take major risks by expanding his comedic territory, launching groundbreaking productions in Chicago, Los Angeles, Detroit, Las Vegas, etc., bringing his work to a new and beloved audience in the world. whole world.
Make friends with change
If there is one constant in the field of comedy, it's that it is always a game-changer. Even living legends who have proven themselves time and time again are savvy enough to realize that thriving means evolving and reinventing their hardware to stay true to their point of view, but it also calls for changing tastes, platforms. and social mores. The more artists can embrace and adapt to this reality, the more often they are successful in building a comedic career that lasts.
For theater producer Andrew Alexander, we see this not only through his expansion into new cities, but also the way he has taken his work to new mediums. Although he initially built his career working with stage comedy, he eventually added daring forays into film and television. These efforts have earned him numerous awards, including Emmy Awards, which highlight the benefits of finding new avenues of expression.
While a flourishing career in comedy can be a driving ambition for many, it is not an easy goal to achieve. The lawsuit can involve a number of factors that may not seem obvious at first. This may include the importance of establishing a solid foundation of appreciation for the field, a colorful background of real-world experience, a desire to build on success, and an ability to adapt to change. Andrew Alexander is a prime example of these ideas in action. Those looking for their own success may want to take a closer look at his efforts and think about how his story can kick off their own comedy adventure.
This article does not necessarily reflect the views of the editors or management of EconoTimes.