Ashley Blaker returns to Radio 4 for 6.5 Children Series 2 – News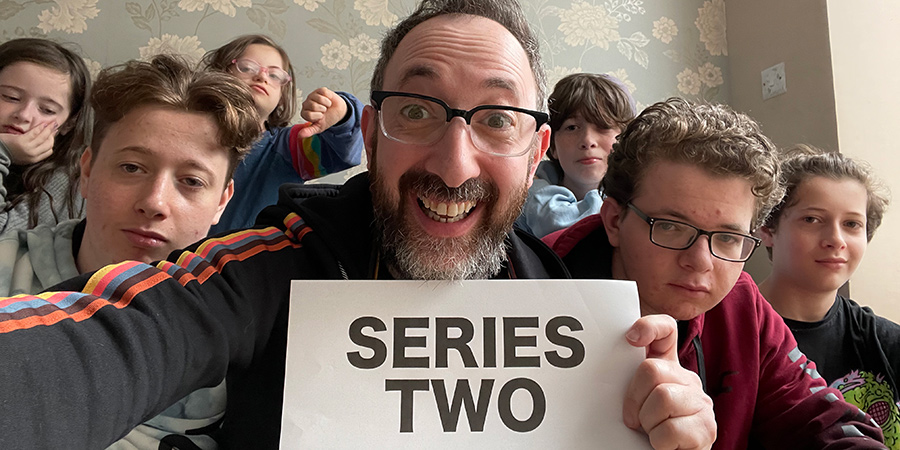 Ashley Blaker: 6.5 Children returns to Radio 4 in 2022 for four more episodes
Series 1 of the show – in which the comedian records his family life – has proven to be a hit with the public and the press.
He says: "I am very grateful to BBC Radio 4 for trusting me once again"
Ashley Blaker: 6.5 children
Radio 4 has commissioned a second Ashley Blaker series: 6.5 Children, the show in which the comedian records his family life.
The new four-part series will premiere in 2022.
The producers explain: "The show is a mix of stand-up and comedy documentary, all recorded in the unusual Blakers house with the voices of his real family, and touches on parenting, adoption and child rearing. with special needs.
The first series of four half-hour episodes aired in July 2021 with great success. It quickly became the number one stand-up comedy show on BBC Sounds and garnered much praise in the press and on social media from listeners, other comedians and major disabilities and adoption charities such as Mencap, Sense and Adoption UK. The series was also the pick of the day in The Sunday Times, Daily Mail , Mail on Sunday, Daily Telegraph, The i and Radio Times.
"The series brought a new perspective to parenting, not least because three of the Blakers' children have special needs – two boys with autism and an adopted girl with Down syndrome.
The second series continues in the same vein with four new half-hour episodes that focus on family vacations, relationships with friends and neighbors, teenage education and childcare issues. . "
Series 2 will be written and performed by Blaker, with his own children – Ami (17), Ophie (16), Simi (14), Soroh (13), Sruly (11) and Bina (7) – also confirmed for the new episodes.
Ashley Blaker says: "I was absolutely delighted that so many people enjoyed Series 1. It was especially heartwarming to read all the tweets and emails from other parents of children with special needs, as well as other adopters, and other moms and dads whose kids can't handle charger cables. I am very grateful to BBC Radio 4 for trusting me. Our kids are also thrilled because they've each signed on with new agents who they told me will negotiate a big increase in their court fees! "
Steve Doherty, who produces via Giddy Goat Productions, adds: "Working with Ashley and her family was so much fun. I can't wait to get the group together. It was a real team effort with Ashley, her kids and the crew. by professional artists who together shed a comedic light on a whole different world of parenting. "
Ahead of Series 2, Blaker is set to go on a brand new stand-up tour. Also titled Ashley Blaker: 6.5 Children, it will be on tour from May and will end with a full tour at the Edinburgh Festival Fringe 2022. Dates and tickets