Can't wait to come back for series 2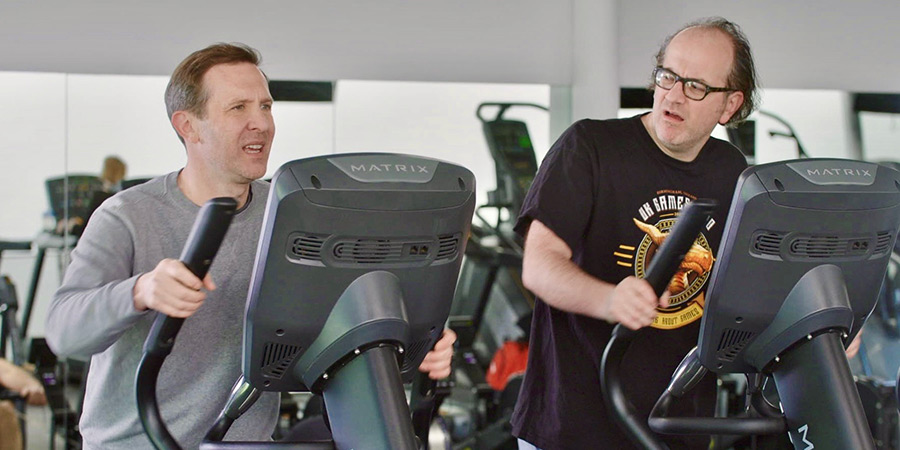 Unlucky. Picture shows left to right: Paul Green (Tim Downie), Simon (Josh Howie)
Sadly, the sitcom starring Tim Downie as an investigative reporter working for a Jewish publication, is back for a second series.
British Comedy Guide can reveal that principal photography has been completed on eight new episodes and footage is now in post-production.
The comedy, which debuted on Amazon Prime before being picked up by Channel 5's My5 streaming platform and then acquired by Netflix, launched in 2020 under the title The Jewish Investigator.
Written, produced and directed by Gary Sinyor, the eight new 25-minute episodes, which will continue to follow the adventures of the central character, will be released via the Viaplay streaming platform, which financed the new series.
Downie will reprise his role as Paul Green, the character who takes his job – as well as his neurosis and pet peeve – very seriously.
Josh Howie also returns for new episodes, to continue playing Paul's best friend Simon.
Due to a scheduling conflict, Lucy Montgomery was unavailable to portray Paul's sister, Naomi, this time around. The role is therefore now taken on by the star of Man Down, Jeany Spark. Meanwhile, Michael Fenton Stevens (pictured above) has been cast as Paul and Naomi's dismissive father, Ronnie, replacing Geoffrey McGivern. Rounding out the main cast is Daniel Sinyor, who returns as Joshie.
The new episodes will feature a number of cameo appearances, with Linda Robson (pictured below), Ronni Ancona and Sally Phillips among those to guest. Ed Stoppard, Nick Blood, David Berry, Stephen Wight, Louisa Clein, Asif Kahn, Ben Goffe and Joe Morrow also participated in the filming.
Speaking to British Comedy Guide about the episodes currently in the edit, Gary Sinyor said: "It gets really amazing feedback. It's obviously easier to write when you know the locations and the characters from series 1. But, also, I was bolder in tackling the 'you can't say that in a sitcom' debate. British comedy fans love big laughs. Not the ironic smiles. Many of our 'A' comedy talents complain about what can't be done anymore, but Hapless Shows You Can Go Anywhere if the characters are truthful."
He adds: "All the characters in series 1 and 2 are flawed but they talk and argue with each other, insult each other in a way that challenges a lot of the crude assumptions made by those in power, left and right – and by the mainstream media."
Series 2 of Hapless will be released via Viaplay later this year.
Below is an in-progress clip from the new series, in which Paul and Simon meet a Liverpudlian gym fanatic played by Nick Blood: