CQ's best female singers perform in Women in Voice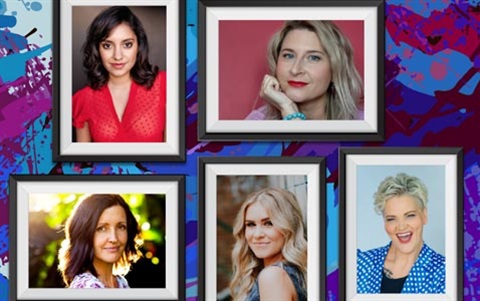 Some of Central Queensland's best female singers will be in the spotlight in July when Women in Voice performs at the Pilbeam Theater.
Inspired by the iconic Women in Voice cabaret series which has been a part of Brisbane's music scene for almost thirty years, Lock & Hock Productions created a performance that showcases local talent, giving each singer the opportunity to explore her own. single voice.
The show includes:
Lorinda May Merrypor – Originally from Rockhampton, Lorinda is an actress, singer and dancer. She made her professional debut as a cast member at the Australian premiere of the award-winning Broadway musical American Idiot. After this success, she performed in shows such as Beautiful: The Carole King Musical and HIT Productions' The Sapphires Tour, to name a few.
Amanda Hock – Amanda has been involved both on stage and in creative teams for many years as a performer, choreographer and director. She's no stranger to the Pilbeam Theater stage, her most cherished roles being Elphaba in Wicked, Velma Kelly in Chicago, Donna in Mamma Mia, and Dusty Springfield in Dusty.
Maddison McDonald – Maddison is well known to theatergoers in central Queensland, for playing the role of Sophie in the Rockhampton Regional Council production of Mamma Mia! and Scaramouche in We Will Rock You. She graduated from the Queensland Conservatorium of Music in 2017, having performed in various shows in Brisbane including West Side Story, Bare: The Musical and Spring Awakenings.
Kate Leahy – Kate is a local singer-songwriter and her performance in Women in Voice will take you on a musical tour through some of life's challenges and the moments of triumph that arise when we face them. His performance will include some of his most popular music, new sounds, a surprise inclusion and a new release.
Jenny Wynter – MC for the evening will be Brisbane-based actress, singer and cabaret performer Jenny Wynter. Jenny was the Brisbane Women in Voice MC in 2019 and in 2020 she has toured extensively in Queensland as part of the Funny Mummies Comedy Gala. She is an award-winning actress who has performed at festivals and venues around the world.
The musical director is Jacinta Delalande, with composer Jack Jones.
The singers will be accompanied by a live band including Cory Owens on drums, Naomi Donovan on keyboards, Stephanie Quinlan on bass and Dave Wenitong on guitar.
Women in Voice will be performed at the Pilbeam Theater on Saturday July 17 at 7:30 p.m.
/ Public distribution. This material is from the original organization and may be ad hoc in nature, edited for clarity, style and length. View full
here
.