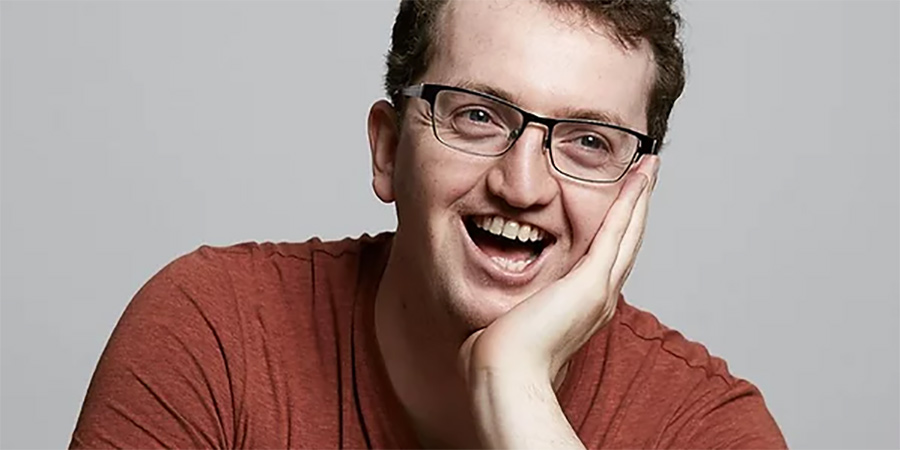 A random comedian, eight random questions; it's the ultimate test of the funny person and of fate. This week's bold traveler is Johnny Pelham, the stand-up comedy writer and script consultant (Alma's Not Normal) who is about to embark on his first UK tour, which kicks off at the Leicester Comedy Festival on the 12th As its title suggests, it crosses into rare comedic territory.
"The show is called Off-limits, and it's about me coming to terms with the fact that I was sexually abused as a child," he explains. "Which I know sounds super heavy and not hilarious, but it's also a collection of anecdotes from my life, including going on my first date at the age of 25, living in a squat and pretending to be a pirate. Fun for the whole family! As long as your family is 15 or older, which I think is the age limit for the show."
Off-limits won rave reviews at its previous stagings, such as the 2019 Edinburgh Fringe, but a first tour raises some important new questions. For example: what snacks/essentials will he take for the trip?
"I don't drive and Pret makes a chocolate mousse which is exceptional, so I imagine I'll be on a delayed train a lot, eating mousse, cursing the British railway. I can't wait!"
Off limits but on track. Jonny Pelham, your Random 8 awaits.
Who is – or was – your most interesting relative?
My uncle was mayor of Calderdale for a while, which was pretty exciting. He got all the usual perks of being mayor, big hat, big chain, free parking space, million pound a year salary, mansion, license to kill (which he used very wisely) and a Peugeot .
Your favorite store, ever?
I'm a big fan of any charity shop. Pick up a costume for £8. Yes please!
What's the worst thing in your wardrobe?
An £8 suit from a charity shop.
Which British city should be abolished?
Grimby. For most places in the UK, I only really see them when I'm walking from the station to the gig, so I tend to judge them almost entirely on whether they like my comedy or not. Last time I was in Grimsby I had an absolutely terrible time, at one point a woman stood up and said I don't think you're funny and I don't like you. Which, as the heckling progresses, is particularly brutal.
What's the best thing you've ever seen?
Myself naked. Every day is a treat.
What movie/TV show would you like to be in – and what role?
I'm an absolutely lousy actor so I think it would be really funny if I was in something like Thread. Completely ruin every scene I'm in. A confusing decision made by the maverick casting director.
What do you think of cats?
I don't really understand cats. I much prefer the unconditional love of a dog. I have a dog and I know I can do anything horrible, immoral, or farcical, and at the end of the day my dog ​​will always think I'm a great guy. Which, when you do as many horrible, immoral, grotesque things as I do, is really helpful.
What should be the next British national anthem?
An old man weeps softly as he looks at a photo of the Queen as a young woman.
---
The Jonny Pelham Show Off-limits is filming in the UK from February 12. For full dates and tickets visit jonnypelham.com
---