Mrs Brown's Boys to celebrate her 10th birthday with a Halloween special – News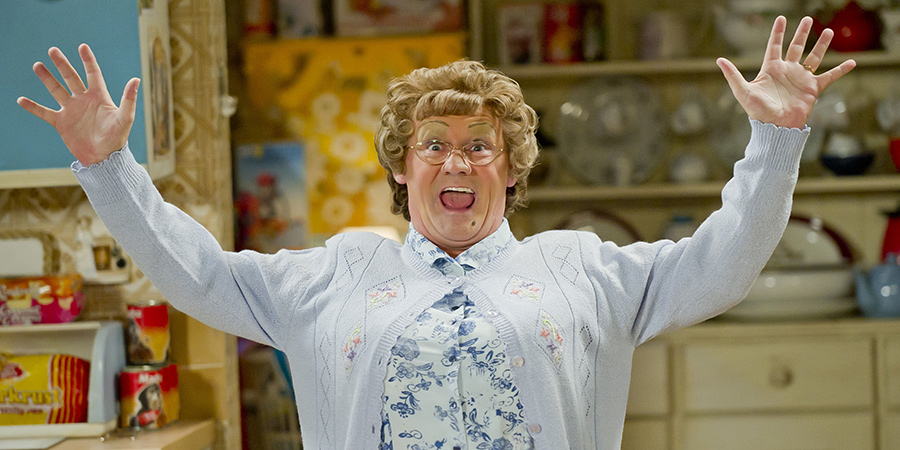 BCG
TV
New
Mrs. Brown's boys on Halloween
A Halloween special from Mrs Brown's Boys will be broadcast live on BBC One in October
The episode, which will be broadcast live, will mark the 10th anniversary of the hit sitcom
Brendan O'Carroll said: "It is a great pleasure to do another 'live' show for the BBC"
Mrs Brown's Boys will be celebrating her 10th birthday with a new Halloween special, which will be broadcast live.
Creator and star Brendan O'Carroll said: "It is a great pleasure to do another 'live' show for the BBC. It will be so wonderful, so see them nervous again. We will do our best to we stick to the script, but honestly a script is just a guideline. Ha ha ha !! Go for it! "
Speaking of the plot, the BBC confirms: "There are some scary things going on in the Brown house where anything can and probably will happen."
Originally a theatrical production, Mrs Brown's Boys premiered on BBC One in 2011 and has grown into one of the top rated comedies on television.
In the summer of 2016, the cast of Mrs Brown's Boys broadcast an episode live for the first time. There are plans to do the same again in October.
Charlotte Moore of the BBC said: "I am delighted that we are marking the 10th anniversary of the coming of award-winning Mrs Brown's Boys to BBC One with this very special live show. Many thanks to Brendan and the team for keeping us here. all so brilliantly entertained for a decade. I can't wait to see what Agnes and her family have in store for us for Halloween. "
The special will air at the end of October. The date and time of the live broadcast will be announced in due course.
---
For updates, click the button below.