Never a better time to watch this moving show from Fringe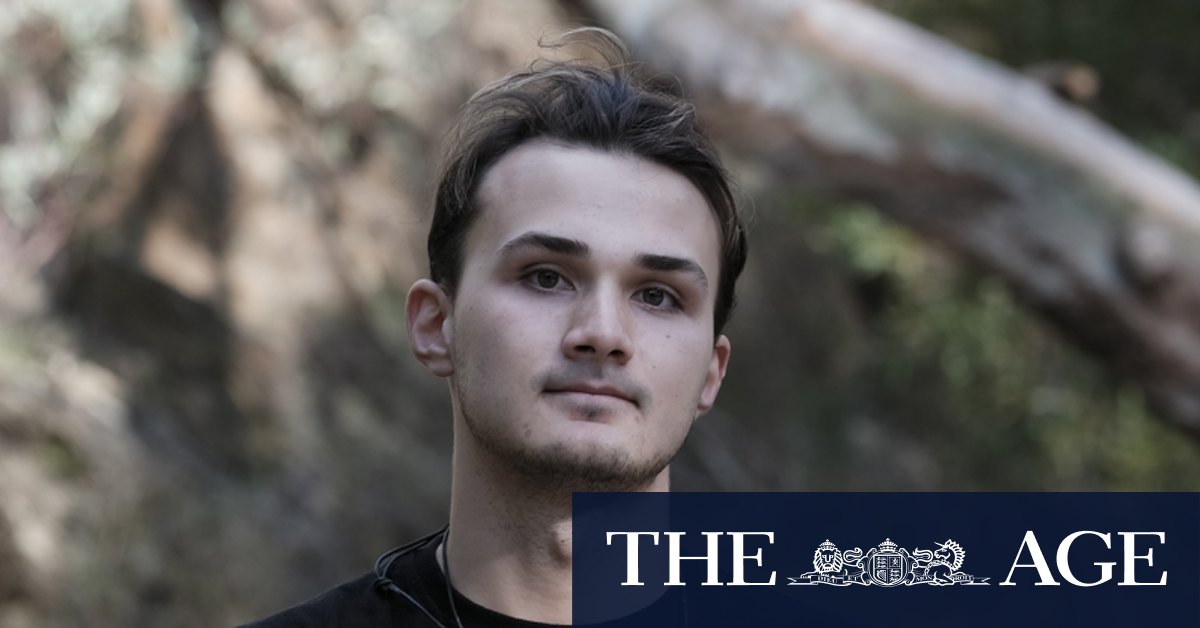 Brodie Murray seems wiser than his years. His short play, adapted for a film directed by Rachael Maza, implicitly recognizes the complementarity of culture and political action. It reveals with psychological insight the importance of dealing with trauma at the individual level, as well as at the collective level.
During Melbourne's extended confinement in 2020, Billy (Murray) faces the stress of his 12th grade. Sent to boarding school by his distant and concerned father John (Corey Saylor-Brunskil) – a prominent advocate for Indigenous justice – he feels lost until he speaks with his Uncle Wumyah (Dion Williams).
Loading
A "ring of steel" prevents Billy from returning to his childhood home, and video calls with Wumyah, who still lives in Wamba Wamba country near Swan Hill, make a connection to the culture and the land. But there is an unresolved tension between John and his brother and it comes to a head when Billy learns of the painful secret they have been keeping from him.
A moving short work with an authoritative performance by Williams as Wumyah, Billy's choice may well convey a sharper, locking slice of life to be presented digitally, though Murray's dramatic talent deserves to be nurtured by the full power and presence of live theater.
Lockdown also provides a fascinating new backdrop for a Raimondo Cortese adaptation of Fringe. Holiday. I haven't seen this play since the original 2007 Ranters Theater production at the Maison des Arts, and the absurd comedy seems to feed off the pandemic restrictions in a way that makes it even more existential, especially if you like to travel.
Cortese's two-seater bears traces of Beckett or Ionesco. Right off the bat, there's a 'Vladimir and Estragon go on vacation' vibe, as two actors (Amesh Edireweera and Richard Pyros) chat aimlessly on a sterile stage save for a few over-determined symbols – a paddling pool, an ottoman. – relaxation capitalism.
Loading
It is a strange thing to encounter the scene as an absolute limitation – in this case, the locked-in characters face a permanent obstacle to "vacations", even if they only have free time – while the outside world anchored us at home. for so long.
But the criticism of Western leisure remains fine. Even in normal times, we spend so much time and effort trying to relax that it is exhausting. And the choppy, freewheeling banality of the conversation touches on other truths that lockdown has brought to the surface.
You might remember, for example, how Lockdown amplifies the smallest opportunities for drama. Cortese's dialogue deliberately eschews anything dramatic from a distance, and as the performers work out their fragile and baffling comedic double act, the basic boredom almost replicates the desperation-laden incident lockdown can bring.
Admittedly, the production lacks some of the baroque motifs of the original and the use of music is not as safe, but the actors nail down the glassy delicacy of the humor and it's an odd piece to behold on one. a time when life imitates art with such cruel precision.