Reptiles, comedy among the First Night attractions | Winchester Star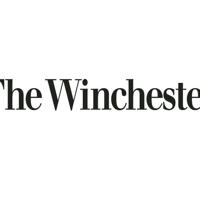 WINCHESTER –Something that happened Friday night at Braddock Street United Methodist Church was almost certainly a first in the history of the church.
A nervous alligator peed on the stage inside the exchange room.
Since reptiles do not typically visit places of worship, this could have been the first such incident in religious history. Who knows?
Michael Shwedick, animal educator and director of Reptile World Inc., noted "it's probably something you've never seen on the Discovery Channel."
Shwedick roams the east coast year round, giving people a glimpse of the reptiles up close. He teaches the public how to respect creatures and watch out for dangerous ones. It also emphasizes their importance to the environment and dispels misconceptions about them, according to its website.
His presentation at the church was part of First Night Winchester, an annual downtown event billed as a non-alcoholic New Years celebration for families. He was joined on stage by his assistant, "Mr. David".
The tiny alligator relieved himself while fighting while being handled.
But "the more we hold it, the less scared it is and the less likely it is to crack," Shwedick said.
Surely enough, the alligator calmed down shortly thereafter.
Alligators may be less dangerous than their close cousins, crocodiles, which are more aggressive and more likely to attack people, Shwedick explained. Still, alligators can attack if they feel provoked, he said.
Shwedick, a herpetologist, showed his audience different types of snakes, large and small, poisonous and non-poisonous.
One was a Copperhead, perhaps the poisonous snake that residents of the northern Shenandoah Valley are most likely to encounter in their gardens. Using a specially designed hook, his assistant held the snake a short distance away.
Contrary to some people's belief, "these snakes don't wait until we're in the woods" to have something to attack, Shwedick said.
Still, if someone steps on a brass head, perhaps breaking their bones, it could give them a very painful bite in their leg, he said.
Anyone who encounters a brass head should walk away slowly, Shwedick suggested.
Shwedick was a regular visitor to First Night. Another was Tracey Wygal, a locally based classical country music performer. She looks a lot like the late Patsy Cline, from whom she covers a lot of songs.
Some of the Cline hit songs that Wygal performed in the Handley Regional Library auditorium included "Faded Love", "Back in Baby's Arms", "I Fall to Pieces" and "Sweet Dreams". Some spectators were tapping their feet and clapping to the beat of the music, especially during the faster paced songs.
Noting that Cline was born and raised locally, Wygal said "it's always so special to sing Patsy in Winchester".
At least two artists, Carla Ulbrich and Moody McCarthy, were making their first live appearances on First Night.
Ulbrich, who has received international acclaim, describes herself as a "professional intelligent aleck". Playing guitar and occasionally playing kazoo, she performs original folk-style songs that she wrote to cope with everyday situations, from the mundane to the absurd.
Some of his songs are parodies of well-known tunes. An example is "Put it on the list", about getting ready to go shopping. It is a parody of "Puttin 'on the Ritz", which Irving Berlin wrote and published in the late 1920s.
Frequently between songs, she jokes about her life experiences.
Ulbrich, from South Carolina, recalled that after moving to New Jersey, she learned that some people there didn't realize there was more than one Carolina. She replied that there are two: the West and the East.
She mentioned that public education in South Carolina has a reputation for not being of exceptional quality.
"This brings us to our motto," she told her audience at Christ Episcopal Church. "" Thank goodness for Alabama! ""
Due to the COVID-19 pandemic, first night visitors were required to wear masks during performances.
McCarthy, who lives in New York and has appeared on national television, performed next door in the Christ Church Social Hall. He previously did stand-up at another location in Winchester, which he described as "a great city" to visit.
He humorously asked why the event is called First Night when it takes place on the last day of the year. He then assumed that "it would be difficult to sell tickets for Last Night".