The Afterparty Serves a Mixed-Effect Star and Gender Buffet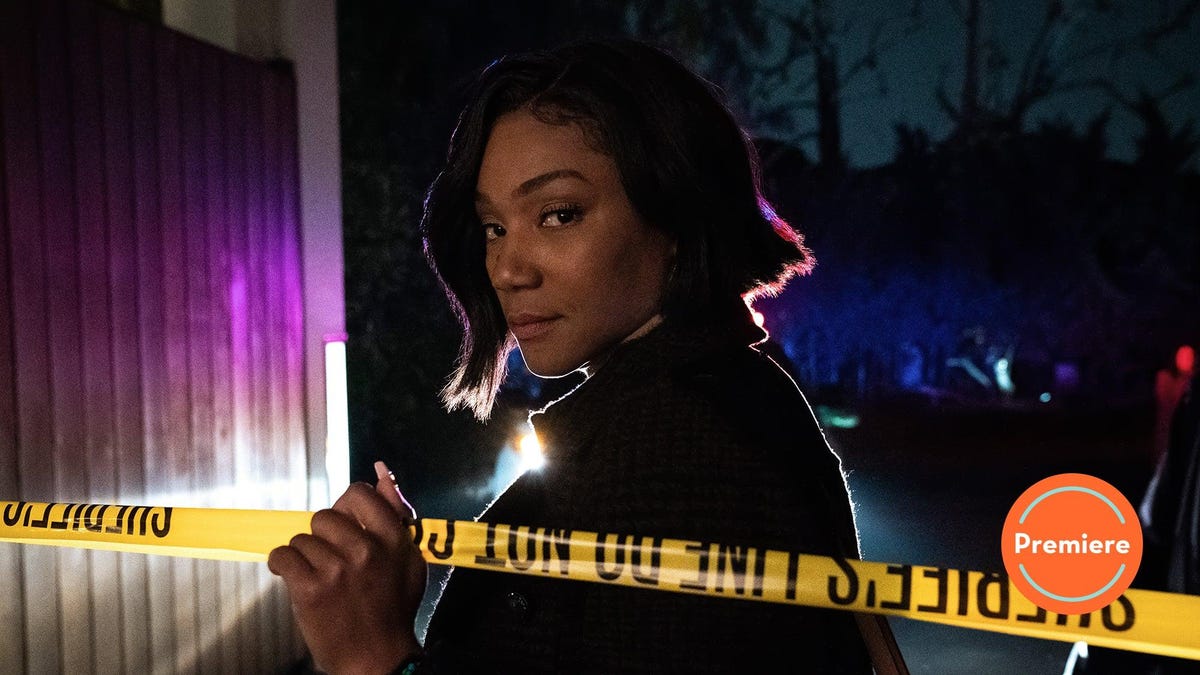 the after party, by its nature, is going to be a bit hit and miss. In concept and execution, it's incredibly ambitious, with each episode set in a different genre, whether romantic comedy or action thriller, each featuring a row of murderers (zing!) of current comedy stars, recounting all the events of the same year 15 school reunion and afterparty. But given the big swings, it's inevitable that some episodes will land a bit better than others.
At first, the first episode is unfortunately the weakest, taking two deeply charming actors in Sam Richardson and Zoe Chao and throwing them into some kind of romantic comedy blah. This may be because the former has the burden of setting up a premise that is both simple (the thriller, among a group of people who have secret motivations to love or hate each other, is a classic) and complicated (at least one of these people thinks they are in a Fast and furious movie). It also poses a problem that the rest of the series hasn't quite unraveled so far, which is that when each episode is told in a different genre, from different angles, it's a little hard to tell who are those people.
Richardson's Aniq comes out on top, even though he's in the hottest water during the ensuing inquest into the death of the much hated Xavier (Dave Franco), thanks to everyone thinking that he was the last person to see the victim alive, and he was spotted alone in Xavier's room. But he's a bit of a cipher — even though John Early's Detective Culp tries to categorize everyone at the reunion as some high school type, he calls Aniq "adorkable," which doesn't tell us much about him. He has a really weird career (designer of escape rooms?), but still positions himself as everyone's character among this batch of personified gender characters. But in later episodes, as he scrambles to solve the mystery before Culp and Tiffany Haddish's Detective Danner stops him, he settles down to just being the weird, desperate guy who makes wacky remarks. in an effort to piece together enough clues to identify the killer, and it works better. that lovestruck nice guy.
Chao is stuck in the unenviable position of playing the dream girl for at least three different men so far. There's no reason to think she won't get an episode told from her point of view further down the line, but it's frustrating to watch her get nagged from reacting to various man-chewing landscapes episode after episode. Even Aniq gets funny from episode to episode, while Zoe is mostly charmed or annoyed by turns with everything the men do.
Of the first three, that of Ben Schwartz crazy ex girlfriend-esque musical riff is the most polished start to finish, perhaps because conceptually it holds together the most like a mini arc. Yasper went to the reunion hoping that Xavier would "bless" one of his songs, Xavier at least gives him some hope of that happening, and then he has those hopes dashed when Xavier is killed. It doesn't hurt that the songs they give him are pretty funny – "We All Get One Shot, Twice" is sort of a parody of both the Eminem song and the hamilton a. Plus, the groundwork has already been laid that Yasper is something of an eccentric, guessing in a previous episode that Walt, definitely not a murderer, is called "Slamps" and asking Aniq if he's ever heard of pilates. . by Brett Fast and furious the parody doesn't land as well, though we'll all probably be haunted by this disturbing literal pissing contest. It's funny that this guy imagines himself in an action movie even when he's trying to find his daughter's misplaced toy, but there's not much more to it than that, and the resolution of his arc, where he abruptly learns to be a better person, is a sweet ending to everything we've learned about him so far.
The other downside to all this? All of these funny people are mostly only funny in their own episodes. Haddish gets to do some weird and endearing work in the premiere, then gets stuck playing it straight as she interrogates Brett and Yasper. It's Tiffany Haddish! Why is she so silent here? Ilana Glazer's Chelsea may be next, but she's otherwise drifted into the background, as has Tiya Sircar, who made the most of it every time she appeared on The right place. Is it a little noticeable that the women don't have as much to do in the first three episodes? In fact, it is.
Still, we're only three episodes away, and there's a lot more opportunity for women to have their moments in every genre come their way. Here's hoping they get a first shot, again, to strut their stuff.
---
Spurious observations
Really hoping that the bizarre diarrhea-themed game that Aniq has been thinking more and more about continues to be a bit mainstream. The one line that made me laugh the most so far on the show is that he said "Thinking about calling it 'Spooky Dookies'." Even typing it right now made me laugh.
Richardson can get the lion's share of funny lines so far – I cracked up whispering "Someone's here" to him to get Jennifer 1's attention while she meditates.
I spotted Will Forte's name in the credits, but missed that he was Xavier's co-star in the seemingly wildly popular movie Hungry Hungry Hippos. Here's hoping we get to see more and the Hall and Oates biopic starring Channing Tatum.
"What if a human ass could wear a jacket?"
Before Haddish got stuck doing another twist on 'cop who saw it all', I really enjoyed Aniq's incipient horror as he realized that the detective he relied on to clear his name didn't couldn't solve an escape room called Santa Claustrophobia.
Speaking of Tiya Sircar, I choose to play her excitedly telling Aniq that her child was conceived in Australia in her utter indifference as a reminder of her excitedly telling Ted Danson that she worked on an Aussie accent for one of his Bad Place efforts. Why doesn't anyone let Tiya Sircar show their appreciation for the great country that is Australia?
OK, what was that hat? Is this a real hat style or did their costume department just come up with some weird half-cap, shiny thing?
I'm just going to politely say that some of these people look like they're 33 and some don't, to the point where I almost wish the show already acknowledged that. Plus, are 15-year-old high school reunions a thing? I thought we did 10 and then waited until 20 or 25.