Theater review: The Lovely Bones, New Theater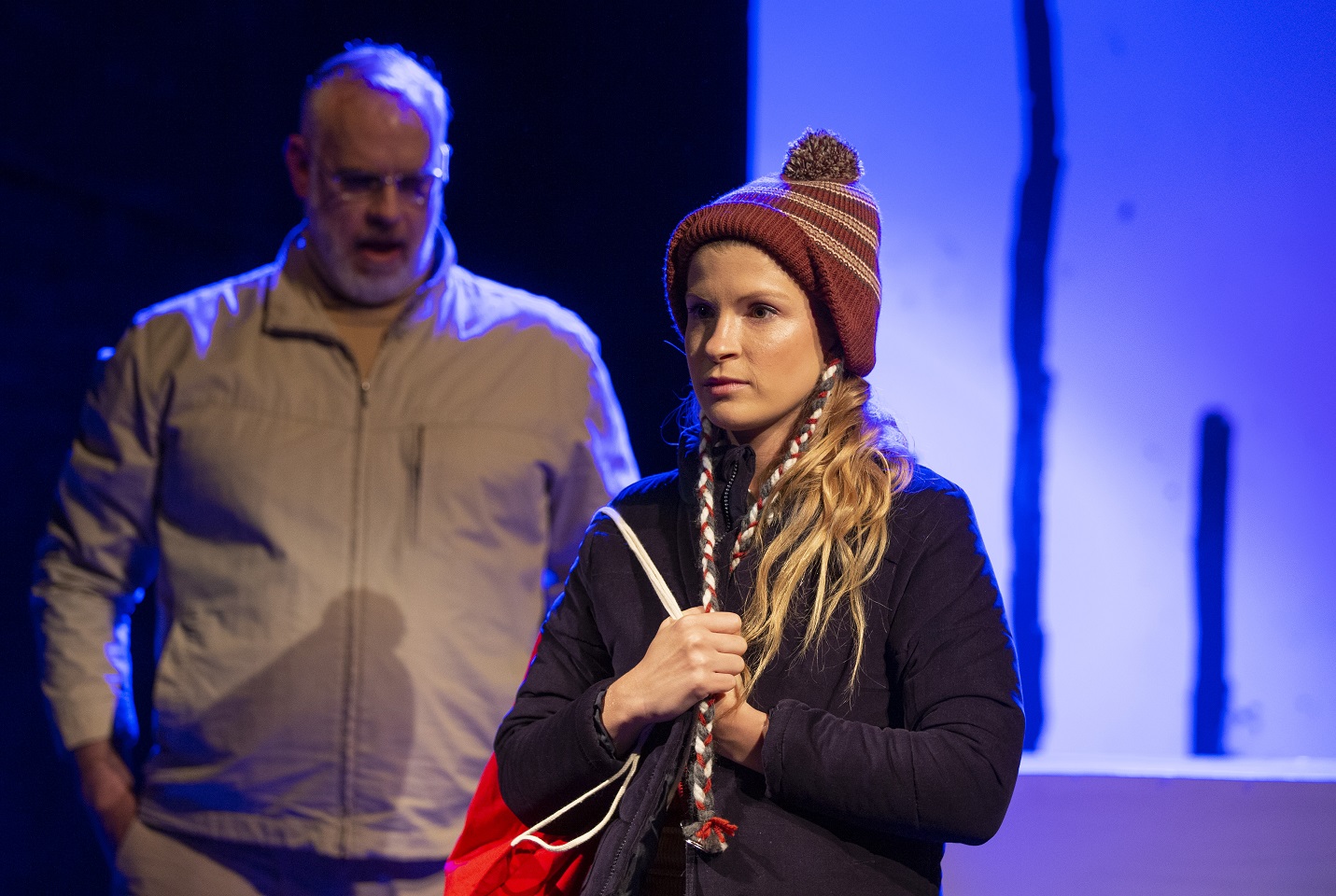 Those who know the 2002 novel The beautiful bones will be remembered as vividly told by a teenage girl, Susie Salmon (Sarah Maguire), of her own "afterlife". Raped and murdered by serial but apparently unpretentious predator Mr. Harvey (Sean Taylor), as she walks home through a cornfield, oddly depicted here as painted panels, it isn't, like Bryony Lavery, who adapted it, "a straightforward account – it's like heaps of paths through a rather beautiful and disturbing forest… She always brings us comfort, with her strength and her honesty and her harshness, in fact.'
Coming out of confinement, the audience reacts to the energy that a huge cast of fourteen brings to the stage. The beautiful bones lends itself to the theater due to the seriousness and harshness of Susie's storytelling, breaking the fourth wall and speaking directly to us from "heaven" where she enrages that she wants to be "not raped and not killed", to live the life that his siblings and peers are still bestowed upon. We follow her as she shadows them, who are all in mourning and move forward in different ways, finding an affinity with her ironic interjections – only possible through this technique of suspended disbelief. The bond between her and Ruth Connors (Kirsty Saville), the last witness to see her alive, is delivered with the passionate conviction of adolescence.
Read: Dance review: G, Australian Dance Theater
While the subject matter is dark, the play is often tenderly funny. Susie's grandmother (Lisa Hanssens) and the character of Franny – a sort of chaperone from the afterlife – (Natasha McDonald), provide both physical comedy and moments of sharp, bitter wit. The snow globes collected by Susie's father (Ted Crosby) are allegorical for the now "perfect" world in which Susie exists without time or aging but also barren and passionless, and the echo of Demeter and Persephone, as the mother of Susie (Cassady Maddox Booth) tries to capture her loss with lashes, working as moving visual metaphors.
The set design (Robyn Arthur) is striking, especially in the second act where straw dolls represent the rest of Harvey's victims, as is the barred platform from which Susie is forced to watch the world go by. What could be sweet or overdone, director Deborah Mulhall keeps her poise and control. It is a contemplative production worthy of interest.
The beautiful bones by Alice Sebold
New Theater, Sydney
adapted by BryonYes Laundromat
Director: Deborah Mulhal
Scenographer: Robyn Arthur
Stage designer and artist: Gareth Ernst
Lighting designer: Michael Schell
Costume designer: Andrea Tan
Sound designer: Sam Barnett
Vision designer: Mehran Mortezaei
Assistant director: Dimity Raftos
Production manager: David Marshall-Martin
Stage manager: Victoria Lewis
ASM: Amelie James-Power, Owen Hirschfeld
The operators: Ricci costa, Isabelle Zinghini
Crew: Mitch latham
Actors: Mark Barry, Naomi Belet, Cassady Maddox Booth, Shiva Chandra, Ted Crosby, Lisa Hanssens, Susan Jordan, Sarah Maguire, Brendan McBride, Natasha McDonald, Kirsty Saville, Andrea Tan, Sean Taylor, Parker Texilake
Tickets: $ 22 to $ 25

The beautiful bones will be played until December 18, 2021