Victoria's COVID-19 hospitalizations reach 1,054 as state records 23 deaths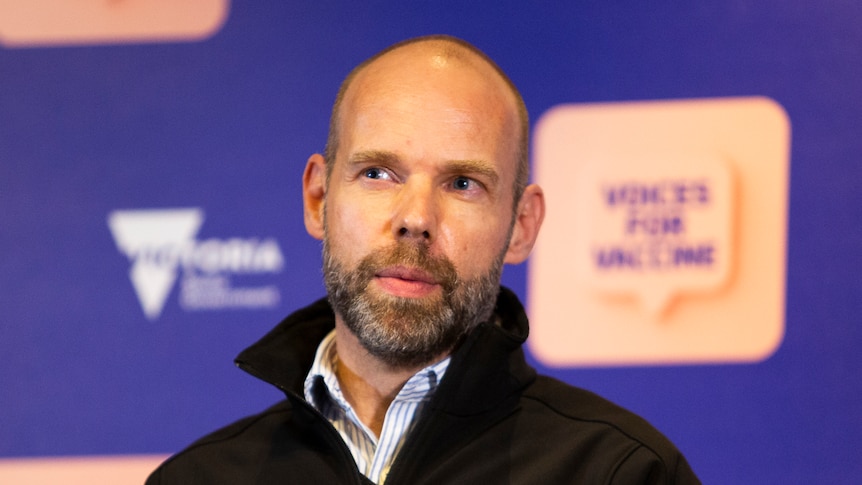 Victoria's COVID-19 hospitalizations have increased to 1,054, down from 976 reported Friday, and the state recorded another 23 deaths.
Key points:
There are now at least 227,105 active cases in the state, and the death toll from the current outbreak has risen to 858
Almost 1.2 million Victorians have now received their third dose
Victoria's COVID-19 Commander Jeroen Weimar says while the total number of new cases has dropped in previous days, the state is far from seeing a stable trend
Among the hospitalized patients, there are 115 in intensive care, including 30 on ventilators.
Those who died were aged 30, 50, 70, 80 and 90, bringing the total number of deaths in Victoria since the start of the pandemic to 1,681.
According to the Department of Health, this total number includes a duplicate reported death that was discovered when checking reports on Saturday morning. This duplicate reported death will be reclassified and reflected in tomorrow's total figures.
Of today's 23 deaths, 17 were recorded in the past week, with the majority of cases in the past two days.
Six were historic cases that occurred at the end of 2021.
The department said the deaths were reported to them by different sources, including the VICNISS, the Victorian Death Index and local public health units.
Victoria's COVID-19 commander, Jeroen Weimar, said the figures showed how transmissible Omicron was and also how preventable it was.
"Less than half of people, 47% of people hospitalized were not fully vaccinated," he said.
"Three quarters of people in intensive care, 74%, were not fully vaccinated."
He said almost 1.2million Victorians – 22% of the state – had now received their third dose.
There are now at least 227,105 active cases in the state, and the death toll from the current outbreak has risen to 858.
The state recorded 25,526 new infections, but with overwhelmed testing networks, the true number of cases is likely much higher.
The new cases were reported by 12,669 PCR results and 12,857 rapid antigen tests (RAT) at home.
Of those who reported a positive rapid antigen test result yesterday:
About 60% came from tests carried out yesterday, January 14.
About 18% came from tests performed on January 13.
With the rest of the tests carried out during the previous five days.
Mr Weimar said 147,000 rapid antigen tests had now been reported online since January 8.
He said while the total number of new cases had dropped in previous days, the state was far from seeing a stable trend.
"What gives us some confidence is that we're seeing the number of rapid antigen tests coming in so strongly, it's really opened up a large reporting of cases that we wouldn't have just picked up otherwise," Weimar said. .
Overnight, the state government confirmed that around 91,000 Victorians had received text messages telling them their PCR tests were no longer valid and could not be processed.
Private pathology providers Melbourne Pathology, ACL and Dorevitch began notifying those affected yesterday, with more messaging expected in the coming days.
The health department said those who received a message should take a RAT and self-isolate for seven days if they have symptoms.
The department said it was working with private providers to clear their current backlog of tests awaiting processing, and the wait time for PCR results should decrease.
Mr Weimar said he supported the decision not to process the backlog because the results were "becoming increasingly meaningless to the people receiving them".
"These results, when they are so outdated, increasingly lose their meaning to the people who receive them."
Mr Weimar said they were still seeing high demand at testing centers but things were starting to improve.
"We had a very tricky time a few weeks ago with these high demand numbers and a real backlog in our labs, but we're starting to get it over with," he said.
Mr Weimar encouraged anyone with symptoms but who had trouble getting tested to come forward and get tested now.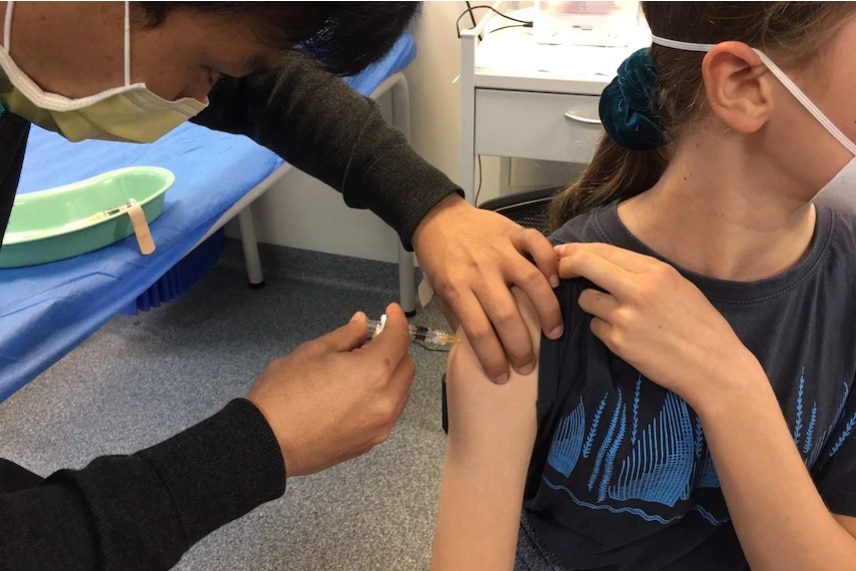 "Healthy number" of children vaccinated
Mr Weimar said more than 5,000 children between the ages of 5 and 11 had been vaccinated at state-run vaccination centers.
He said 28,000 children were booked for the next seven days.
"Thank you" to those who get vaccinated
Weimar said encouragingly about 300 people had started their vaccination journey by booking their first shot.
He said there were "316 different reasons" why these people had come now.
He said being able to access the vaccine economy and do the things "the rest of us take for granted" was one of the reasons.
"For some people, it's recognition of the expectations of friends, family and the wider community," he said.
"It's never too late to start vaccinating, never too late to protect yourself or the wider community."
Arts groups receive millions to fund recovery
The state government has announced it will award $85 million to more than 100 arts organizations to help them plan for a post-pandemic future.
The sector has been shattered by the pandemic as one of the first industries to close and the last to reopen.
Grant recipients include the Melbourne International Comedy Festival, local community organizations and five First Nations artist groups.
Singer-songwriter Kee'ahn Bindol said funding organizations that put on concerts would support many local artists.
"I just do music full time and I need to earn and live from music," she said.
"There's not really a lot of support otherwise, so I have to get back there."
Cellist Zoe Knighton, of the Flinders Quartet, said she was surprised at how she could survive on a low budget, but missed being able to express herself as an artist.
"If we're not on stage making art and sharing it with an audience, then we lose our sense of identity," she said.
Creative Industries Minister Danny Pearson said the funding would bring certainty to organizations ranging "from internationally renowned companies to grassroots collectives, social enterprises, fashion brands and festivals".
Support for extended commercial tenants
The Government of Victoria will expand the Commercial Tenancy Relief Scheme (CTRS), was supposed to end on Sunday.
The program provides rent relief and protections for commercial tenants and landlords who are struggling during the latest wave of the pandemic.
The program, which was created in 2020, will be extended through March 15, 2022 and will be available to companies with annual revenue of $10 million or less that have experienced a revenue decline of at least 30% due to COVID-19.
Landlords will be required to provide ongoing proportionate rent relief based on a reduction in turnover. The freezing of rent increases and the moratorium on evictions will also continue.
The new regulations will come into effect from January 16, 2022.
Loading the form…