What to stream in December 2021: Netflix, Disney, Amazon, Binge, Foxtel, ABC and more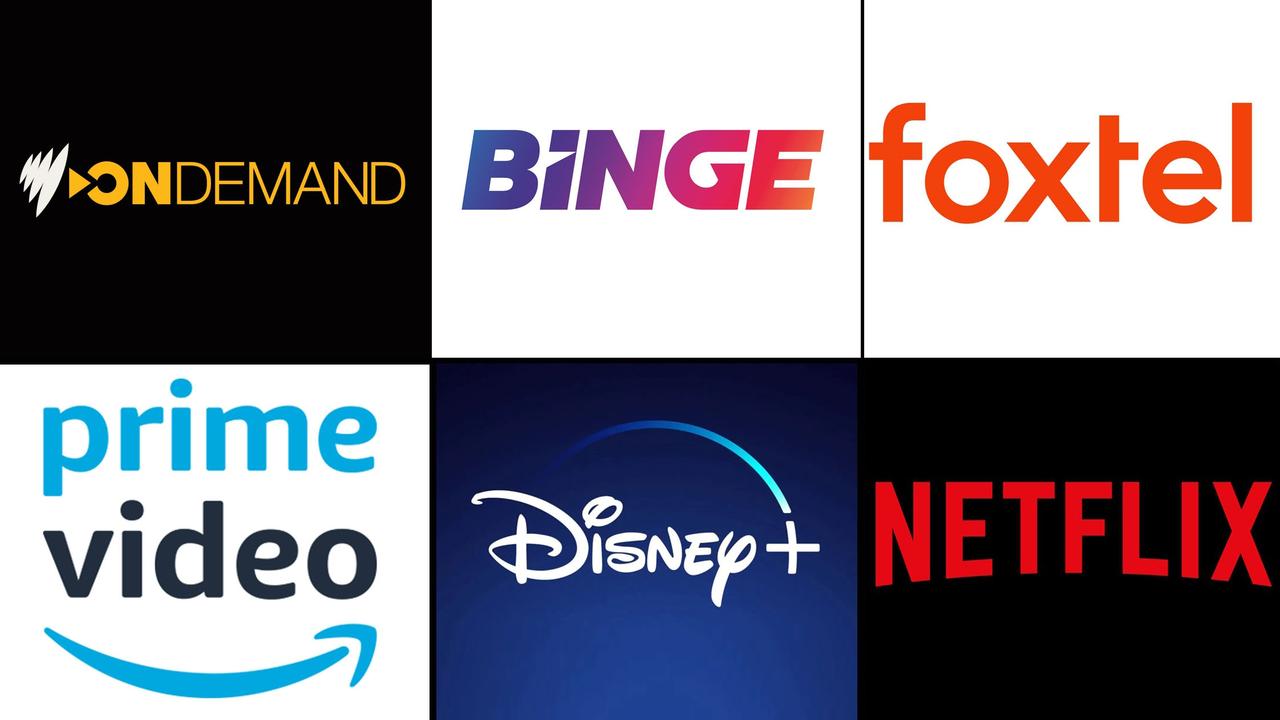 From the return of Netflix favorites to Oscar racing films, there is plenty to stream in December.
It's a good thing that many of us have annual leave and vacations ahead. How else will you find the time to integrate yourself into all these new streaming offers?
Love me S1 (Frenzy *, December 26): Binge's original debut series stars Hugo Weaving, Bojana Novakovic and William Lodder in a story about three family members in search of love. The series was adapted from a Swedish show by chief writer Alison Bell (Disappointment).
The power of the dog (Netflix, December 1): Jane Campion's emotionally understated and visually spectacular Western stars Benedict Cumberbatch play a cruel cowboy whose own pent-up desires lead him to go after his new sister-in-law, played by Kirsten Dunst. The power of the dog is one of the main contenders for the Oscar race.
And just like that S1 (Binge and Foxtel On Demand, December 9): The 10 episodes Sex and the city The revival series reunites Carrie, Miranda and Charlotte as they navigate their lives in a transformed New York City.
Being the Ricardos (Amazon Prime, December 21): Aaron Sorkin wrote and directed this biopic about Lucille Ball and Desi Arnaz, exploring all aspects of their personal and professional lives over the course of a week of drama. It stars Nicole Kidman and Javier Bardem.
The lost girl (Netflix, December 31): From the novel by Elena Ferrante, The lost girl is Maggie Gyllenhaal's directorial debut – and she won the Best Screenplay Award in Venice. It stars Olivia Colman as a woman whose memory of her own mother is moved when she becomes obsessed with another woman and her daughter.
Stylo15 S2 Part 2 (Stan, December 4): Anna Konkle and Maya Erskine's goofy and genuine semi-autobiographical puberty comedy will bow out with these final episodes. Konkle and Erskine play teenage versions of themselves among a group of real children, capturing all of the horrors and joys of growing up.
Fire bite (AMC +, December 16): From Warwick Thornton, Fire bite takes the vampire genre and mixes it with aboriginal storytelling in this original series about two vampire hunters who venture into the South Australian wilderness to eradicate the last bloodsucking colony.
Cobra Kai S4 (Netflix, December 31): Season three ended with the unthinkable, an alliance between Karate kid enemies Daniel and Johnny – but you know the old saying, my enemy's enemy is my friend. And Kreese is everyone's enemy now.
Landscapers (Stan, December 8): A playful series that experiments with form, Landscapers stars Olivia Colman and David Thewlis as a husband and wife who murders his parents and buries them in their backyard, undiscovered for years.
Framed (SBS On Demand, December 26): the real police docuseries of SBS Framed explores the bizarre circumstances surrounding Picasso's heist Crying woman from the walls of the National Gallery of Victoria. Hosted by Marc Fennell.
Do not seek (Netflix, December 24): With a huge cast that includes Leonardo DiCaprio, Jennifer Lawrence, Rob Morgan, Cate Blanchett and Meryl Streep, Adam McKay's absurd comedy is about nothing less than the end of the world. Two scientists discover that a comet is on a collision course with Earth only to realize that no one wants to know it or do anything to save humanity.
Large designs S19 (Foxtel On Demand, December 8): Bold architectural wonders and the calming voice of Kevin McLeod expressing the restorative power of great designs – what more could you ask for?
Emily in Paris S2 (Netflix, December 22): Emilie in Paris it's a lot of stuff for a lot of people – it's fun and frivolous, and it's also a collection of terribly written clichés. A streaming confectionery, the story of a naive American in Paris, who inexplicably manages to succeed in spite of herself, returns for a second part.
Puff: wonders of the reef (Netflix, December 16): This gentle, family-friendly nature documentary takes viewers into the heart of Australia's Great Barrier Reef, exploring its underwater wonders through the story of a tiny pufferfish.
South Park Movie (Paramount +, December 17): Maybe you're a die-hard fan and have followed every Colorado adventure for the past two decades, but, hey, did you know South Park was still there? Trey Parker and Matt Stone launch two new South Park movies, including one this month.
Kamikaze S1 (Binge and Foxtel On Demand, December 6): At 18, Julie finds herself with more money than she could ever spend, but she only came into her wealth because her whole family died in a plane crash. It inspires something in her like a death wish as she tries to cope with the trauma that has changed her life in extreme ways.
The unforgivable (Netflix, December 10): Adapted from a British mini-series, Sandra Bullock's film is the story of a woman who leaves prison after serving a sentence for a violent crime, determined to find her estranged sister.
Boba Fett's book (Disney +, December 29): When Boba Fett's scarred face appeared in The Mandalorian, years after the supposed death of the bounty hunter in this Sarlacc pit, fans of the cult character have been screaming for joy. A spin-off starring Ming-Na Wen's Temuera Morrison and Fennec Shand was inevitable.
The Witcher S2 (Netflix, December 17th): Adapted from a Polish novel series, high concept fantasy series The witcher is one of Netflix's most popular originals. It stars Henry Cavill as Geralt of Rivia, a monster hunter who has his own demons.
La Fortuna (SBS On Demand, December 9): Stanley Tucci can't hurt. Even when he's into something mediocre, it's still amazing because Stanley Tucci is in it. Stanley Tucci is in this Spanish-English series in which he plays a treasure hunter trying to claim the great riches of an infamous shipwreck.
Meet (Amazon Prime, December 10): Riz Ahmed and Octavia Spencer star in this sci-fi thriller about a Marine Corp veteran who takes his children on the run during an alien invasion.
God's hand (Netflix, December 15): Italian director Paolo Sorrentino draws inspiration from his own childhood trauma in this feverish coming-of-age story of the 1980s, where youthful euphoria meets tragedy.
Welcome to earth (Disney +, December 8): This six-part National Geographic series follows Will Smith as he explores the hidden secrets and great wonders of Earth, including volcanoes and deserts.
1883 (Paramount +, December 20): Fans of Yellowstone will marvel at this previous series about the founding of the Dutton family ranch, following the ancestors of John, James and Margaret, as they traveled from Texas to Montana. It stars Tim McGraw and Faith Hill.
Back to the Outback (Netflix, December 10): With a voice cast that includes Isla Fisher, Tim Minchin, Eric Bana, Guy Pearce, Keith Urban, and Miranda Tapsell, this animated adventure centers around a group of animals that emerge from a zoo, aspiring to return to the 'outback.
Eleven station (Stan, December 17): Based on a 2014 novel, this sci-fi thriller was originally slated for release in early 2020. Damn, what could have delayed it? How about the fact that the show's setting is a post-apocalyptic world in which an influenza pandemic wipes out the vast majority of the human population. Too much? He follows a traveling troupe of actors trying to find meaning in death.
Mac Gruber (Stan, December 17): The series sequel to the 2010 film, itself a spin-off of a Saturday Night Live parodying sketch Mac Gyver, he reunites Will Forte with Kristin Wiig and Ryan Phillippe as MacGruber tries to track down a villain from his past.
* Binge and Foxtel are majority owned by News Corp, publisher of news.com.au